Understand how the Synopsys partner ecosystem can help your organization address your software quality and application security challenges.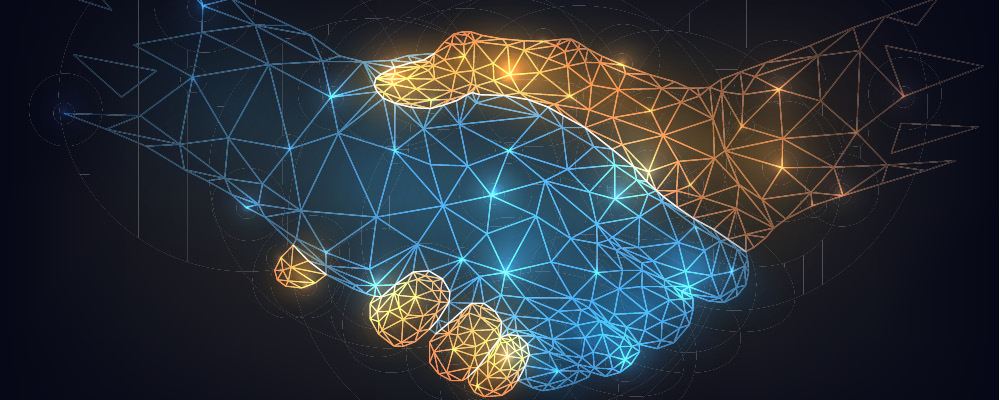 To build secure, high-quality software in today's challenging environment, organizations need world-class partnerships backed by industry-leading software quality and application security products and services.
Tom Herrmann, newly appointed vice president of channels and alliances at Synopsys, understands the value of global channel partner networks and what they can do for customers. He has spent the last 25 years working closely with partners, both large channel and alliances organizations and smaller organizations, to build partner businesses from the ground up. Today he oversees all partner program and go-to-market strategy and execution across all partner types for Synopsys.
We spoke with Tom to learn how the Synopsys channel partner ecosystem—which includes resellers, distributors, system integrators, consulting firms, cloud solution providers (CSPs), independent software vendors, and other technology partners—provides solutions to business problems. He also shares what differentiates the Synopsys partner ecosystem from other channel programs in today's market.
What do you hear from the partner community that they are most focused on with their customers?
Companies face myriad business challenges today—everything from digital transformation, the cloud, artificial intelligence, machine learning, and big data, to regulatory compliance, cyber security, data privacy, cost containment, customer experience, employee experience, and so on. Trying to solve these challenges is virtually impossible without the help of other companies that have expertise in these areas.
Like Synopsys, our partners work closely with customers and clients to help them address their most challenging business problems. They offer guidance on processes improvements, policies, security posture, and efficiency gains, as well as provide operational services and recommend technology solutions to help address these challenges.
How does Synopsys engage with its partners to help solve these challenges?
The Software Integrity Group at Synopsys has developed a robust partner ecosystem to help address these challenges. The process often starts with customers turning to an advisory or consulting firm that has deep domain expertise and vast experience in a particular industry, market segment, or functional area. Synopsys partners with these firms to help identify vulnerabilities around application security and recommend the best course of action using Synopsys tools and services. These firms leverage our consulting expertise and use our technology to deliver services to their customers.
We partner closely with solution providers that are often the trusted advisors to companies looking for the best technologies to help address their business challenges. We provide training and enablement resources to the Synopsys partner ecosystem of value-added resellers/channel partners for our tools and services so they can identify opportunities quickly and help their customers by incorporating our offerings with other technologies and operational services.
Speaking of other technologies, Synopsys maintains a robust ecosystem of technology partnerships with leading CSPs, infrastructure providers, and other software companies including Red Hat, Google Cloud, Amazon Web Services (AWS), and Microsoft to ensure that our solutions work seamlessly in the customer's environment. We have a large catalog of robust integrations with other technologies that the customer can use in conjunction with our solutions. We also ensure that customers can run Synopsys solutions in any environment.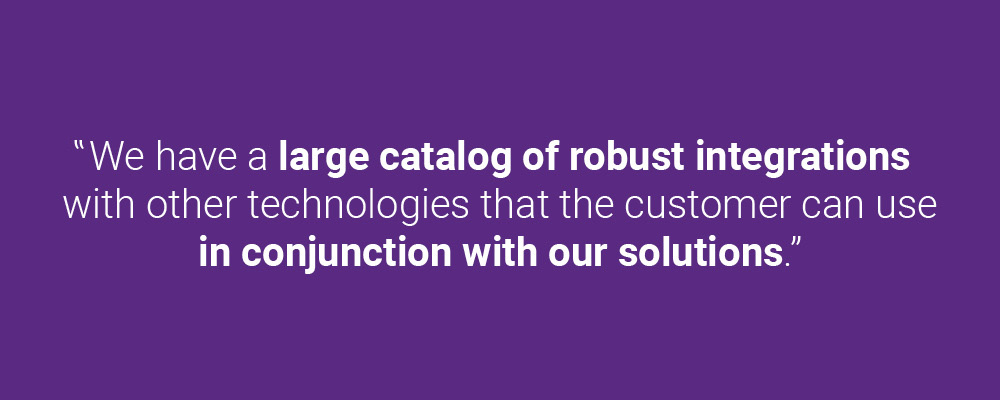 What differentiates Synopsys in the market and what makes the Software Integrity Group special when it comes to partners?
Partners obviously have a choice of vendors to work with, and Synopsys provides many differentiators.
Our solution portfolio is a differentiator for our partners in and of itself. Not only does our broad solution portfolio help save partners from the hassle of having to assemble various point solutions from different vendors, but we are also recognized by Gartner as a leader in application security testing, and by Forrester as a leader in both static application security testing and software composition analysis. That gives partners the confidence that they are positioning solutions to their customers that are proven and recognized for their quality and robust feature sets.
In addition to having the best technology and solutions, we also provide the unique combination of tools and services. As a partner working with the Synopsys Software Integrity Group, you have the peace of mind that no matter what the customers' software quality and application security needs, you can address them with tools and/or services from Synopsys or leverage our tools and services portfolio to complement your own.
Synopsys also supports cross-sector-enabling technologies such as the Internet of Things for embedded and industrial controls; the cloud, containers, microservices, and mobile; as well as key industries like aerospace and defense, healthcare, automotive, public sector, financial services, and telecommunications. Our industry expertise paired with the large portfolio of solutions and services that our partners provide in these industries is a powerful combination for customers.
Finally, we are building the most rewarding partner program in the industry from an "outside-in" perspective, meaning that we prioritize how we help our partners be most successful. The core tenants of the program are profitability, predictability, and ease of doing business. That includes everything from the onboarding experience to the economic model, and operational processes like deal registration and order processing, as well as partner enablement and how we engage in the field when we work together.
Overall, partnerships are key to the success of the Synopsys Software Integrity Group going forward, and it's an area that the entire company is focused on.