Diversity and inclusions starts with the leadership team. Take proactive measures today with these simple steps.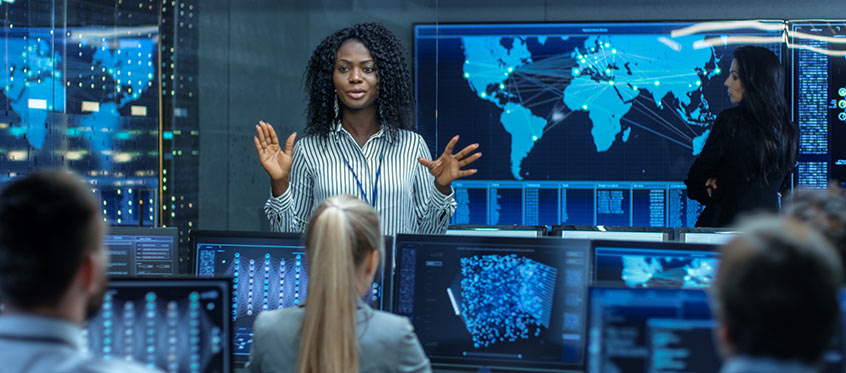 Any organization's leadership should reflect its employees and its key stakeholders.
Imagine a sports management company whose entire leadership team was comprised of former professional hockey players. That leadership team would be well-versed in all aspects of standing up and managing a professional team, and it would understand aspects of player recruiting and management, team dynamics, facility requirements, schedule logistics, and so on. However, would that leadership team be in the best position to understand the requirements and subtleties of golf? Or cricket? Or gymnastics? Or refinancing fixed costs such as stadium ownership during, say, a pandemic? Clearly, the depth of its hockey experience doesn't provide the breadth of knowledge required to make the best decisions for the company.
Diversity in leadership yields stronger returns
In business, diverse leadership results in better decision-making and higher returns. Boston Consulting Group published a study in 2018, "How Diverse Leadership Teams Boost Innovation," which concluded, "The biggest takeaway we found is a strong and statistically significant correlation between the diversity of management teams and overall innovation. Companies that reported above-average diversity on their management teams also reported innovation revenue that was 19 percentage points higher than that of companies with below-average leadership diversity—45% of total revenue versus just 26%." The study goes on to measure the gain in "innovation revenue" when the leadership team has more diversity via national origin, gender, hires from other industries, and external hires.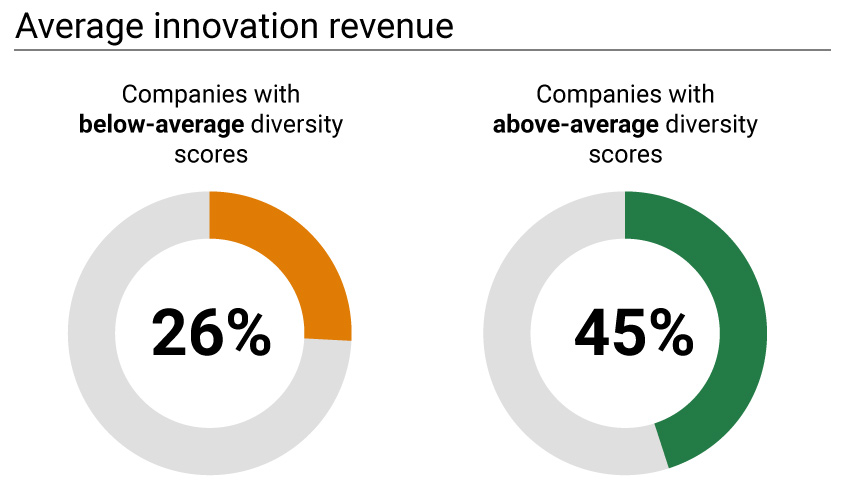 Also in early 2018, McKinsey published "Delivering Through Diversity." This report investigated the link between diversity and company financial performance. In the section on gender diversity, it shared some very interesting findings: "For gender, the executive team shows the strongest correlation. We found that having gender diversity on executive teams, specifically, to be consistently positively correlated with higher profitability across geographies in our data set, underpinning the role that executive teams—where the bulk of strategic and operational decisions are made—play in the financial performance of a company."
Embracing diversity and inclusion at Synopsys
As one of the leaders on the Synopsys corporate staff, I am part of the executive team. Like many companies, Synopsys has a focus on inclusion and diversity. This focus starts from the top; senior leadership looks for ways to enhance diversity across the organization. The Synopsys 2020 Inclusion & Diversity report shows our progress in four key metrics: percentage of total workforce, percentage of technical talent, percentage of total talent, and percentage of total external hires. These KPIs are important, but measuring is not sufficient. Each senior leader sets their objectives around diversity and inclusion on an annual basis, works on those objectives throughout the year, and reports to Synopsys' co-CEOs.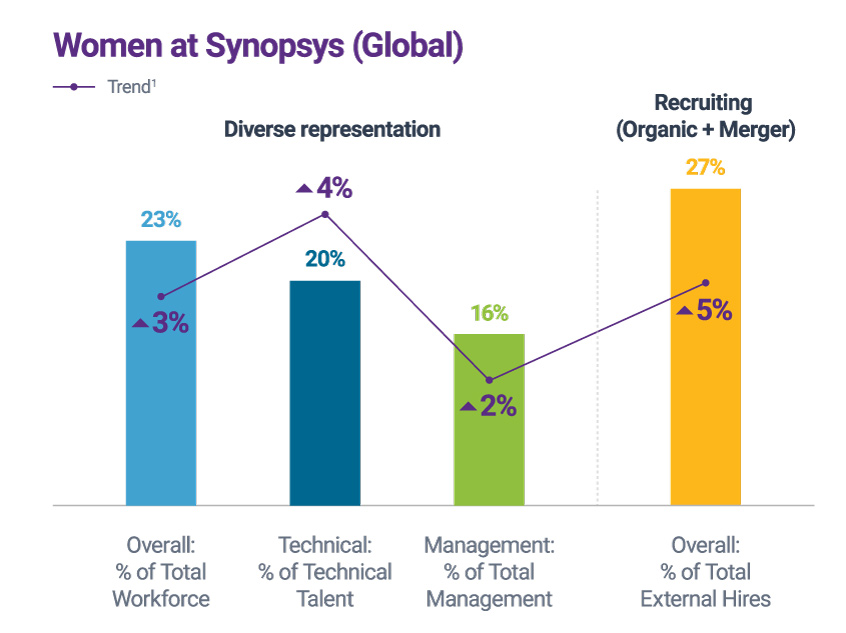 Four steps to improve diversity and inclusion in your organization
There are ways to enhance the diversity and inclusion of your work environment as well. Start with simple no-nonsense measures:
Move the needle. Identify groups where diversity is lacking and work with that leadership team to build a plan to enhance the diversity.
Reflect diversity to build diversity. When hiring, ensure that your interview panel is diverse. If you are a leader of an organization, ask hiring managers how many diverse candidates were considered in the candidate pool.
Slow down to speed up. If your team is getting stuck in decision-making, engage someone from another group who brings a different perspective on the problem. It may feel like you're slowing down the process by bringing in an outsider; however, you'll likely end up with a better outcome.
Practice inclusive behaviors. I find that the quiet person in a meeting often has a gem to share. They just need to be drawn into the discussion. When you are running a meeting, ensure that each voice is heard.
Leadership sets the tone on diversity and inclusion. Wherever you are in your organization, be that leader.
Join the conversation
Please join me and our panel of women from Synopsys—Senior Director of Product Management, Meera Rao, and Product Marketing Manager Niyati Shah— as we take your questions about navigating gender diversity and women's empowerment in our upcoming International Women's Day webinar today at 3 p.m. EST. Synopsys will donate $5 to Girls Who Code for every webinar attendee.